Smart solutions for
smarter business.
Our certified payroll division processes hundreds of certified payroll reports every week for clients in all types of industries. Take the hassle and cost out of your construction payroll.
Find Out How
Providing big payroll solutions
for small businesses.
Hodges Payroll Services LLC specializes in relieving the stress of payroll processing so that you can focus on running your business. We offer comprehensive payroll reports, accurate and up to date payroll laws and tax filings, as well as a competitive monthly service fee.
Full Service Payroll
Our payroll service eliminates having to research and stay up to date on the new laws each year.
Tax Preparation
Eliminate the risk of calculating and filing your own payroll taxes by having professionals do it for you.
Book Keeping
Use your staff more efficiently by letting us handle payroll and associated legal details.
Check out what some of our clients have said about our first rate service. We are in the business of helping businesses focus on growing and profits.
Hodges Payroll Service always delivers. We can finally focus on what matters instead of constantly worrying about payroll.

John S.
---
We used to spend a tremendous amount of time calculating and filing our own payroll taxes. We would put it off til' the 11th hour because we were so worried about mistakes. Thanks to Nicole and Hunter, that stress is GONE!

Elizabeth C.
Who has the time to keep up with payroll laws and tax laws? I don't! This is why Hodges Payroll Services is worth every penny. They do the research, they streamline the process, and alleviate the stress.

Jordynn D.
---
The level of service this company has giving us is top notch. We have called on them in many tight situations and they took care of us promptly.

Ryan F.
---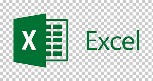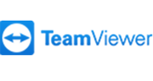 ---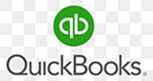 ---
---
---
Whether you're looking to outsource payroll for the first time, or are thinking about switching from another payroll provider, Hodges Payroll helps make payroll for your small business effortless. Properly managing payroll takes time, patience, organization, and ongoing communication. No matter how effectively you're running your business, issues can always arise. Hodges Payroll is here 24/7 to take care of such issues so that you can focus on running your business without the worry.
---
(909) 557-0502
---
info@hodgespayroll.com